Simply Strength
This class is taught by: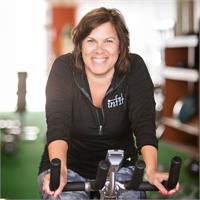 I took my first class at inFIT in 2010 and I am VERY glad that I did! I was so inspired by the excitement and enthusiasm I felt when I walked through the door, that I decided to join the inFIT team as a spin instructor. I hope to inspire others to achieve their fitness goals as I have been! Join me for a ride – I promise we'll have a lot of fun and burn some serious calories!
This class uses both equipment and body weight for resistance to build muscle strength and endurance. A total body workout, that will vary weekly in exercises, load, and reps to keep the body challenged and the mind fresh!
Upcoming classes: