Cardio Circuit
This class is taught by: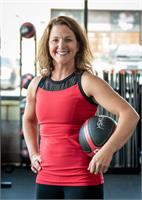 Theresa Eicher is a mother of 7 who realizes that the key to a healthy, stress-reduced lifestyle is a great workout or personal training session. Join Theresa weekdays at 5 or 6 a.m. for a variety of formats, or schedule a time for Rope Training, Buddy/Small Group Training or Personal Training. She is ready to help you reach your fitness goals.
Condition your heart and burn calories in this cardio training class focused on cardio drills. Rotate through stations of cardio using various equipment such as the BOSU, stability ball, step and your own body movements. Each cardio circuit class is different; you'll be sure to get a great cardio workout. All fitness levels welcome!
Upcoming classes: