Cardio Circuit
This class is taught by: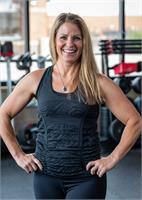 Boot Camp, Kickboxing, Cardio Resistance Training, and Strike! Melissa teaches it all!! Stop in and check out one of your favorite classes today!!!
Condition your heart and burn calories in this cardio training class focused on cardio drills. Rotate through stations of cardio using various equipment such as the BOSU, stability ball, step and your own body movements. Each cardio circuit class is different; you'll be sure to get a great cardio workout. All fitness levels welcome!
Upcoming classes:
Sign Up

Mon

Aug 20 9:00 am - 9:55 am

with

Melissa

Villagomez