The Spartacus Workout
This class is taught by: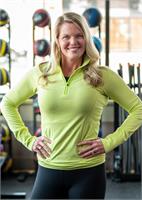 Liz is a wife and mother of two and realizes the importance of maintaining and modeling a healthy lifestyle for her family. Liz started working out at inFit when her youngest started Preschool. The energy and was contagious and she found her new passion for exercise. After attending classes for many years she was encouraged by her peers to get her NETA certification as a Group Exercise Instructor. She absolutely loves teaching classes and helping people reach their fitness goals. It has truly brought happiness to her life seeing others strive to meet their ultimate fitness potential. She enjoys teaching cardio and strength classes.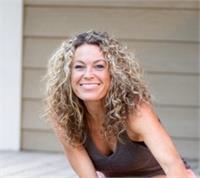 Tara is a Group Fitness Instructor and Personal Trainer at inFIT. Her favorite classes to lead are Spin, HIIT, CRT, Kettlebell, Spartacus, and Bootcamp.
"I'm motivated by recreation, music and people. I enjoy coming along side of friends and clients, encouraging them and creating an environment where they can put forth their best effort. inFIT is a great community of hard working individuals. I'm thankful to be a part of this place."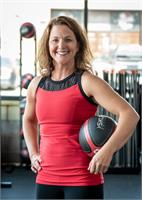 Theresa Eicher is a mother of 7 who realizes that the key to a healthy, stress-reduced lifestyle is a great workout or personal training session. Join Theresa weekdays at 5 or 6 a.m. for a variety of formats, or schedule a time for Rope Training, Buddy/Small Group Training or Personal Training. She is ready to help you reach your fitness goals.
"A combination of strength and endurance" 10 exercises - 40 sec on - 20 sec off - 3 total sets + tough core at the end
To create the Spartacus Workout, we chose 10 exercises that collectively work every part of your body. Then we made each exercise a 60-second station so you can challenge your heart and lungs as well as your muscles. The final product is a high-intensity circuit designed to torch fat, define your chest, abs, and arms, and send your fitness level soaring. You'll sculpt a lean, athletic-looking body—and be in the best shape of your life.
This high-intensity interval class format will challenge beginners, so be sure to drink plenty of water and take breaks often!
Upcoming classes: