Les Mills BodyPump & BodyCombat Combo
This class is taught by: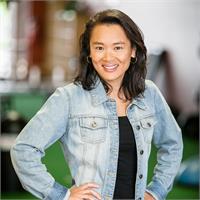 Dawn delivers a dynamic, powerful, yet motivating workout to push you to the limit. She brings athleticism, energy, and all-around fun to each and every class. Be ready to burn tons of calories every time! This cardio junkie has incorporated strength into her cardio workouts to balance the mind and body. Try one of her energizing formats today. What are you waiting for!?!?
This combination class includes two Les Mills formats. BODYPUMP™ is the original barbell class that strengthens your entire body. This workout challenges all your major muscle groups by using the best weight-room exercises like squats, presses, lifts and curls. BODYCOMBAT™ is inspired by martial arts and draws from a wide array of disciplines such as karate, boxing, taekwondo, tai chi and muay thai. This high-intensity interval class format will challenge beginners, so be sure to drink plenty of water and take breaks often!
Upcoming classes: