Cardio Mix
This class is taught by: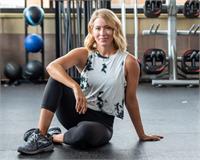 Heather is excited to instruct and motivate InFit clients to look and feel their best. Come and try Butts and Guts, BOSU, CRT, Bars and Plates, Group Strength, Boot Camp and more! You won't be disappointed!
Combine kickboxing, step, BOSU, athletic drills, high-impact moves and dynamic moves and you have one high-energy cardio workout. Add some fun, motivating music and you have....Cardio Mix!
Upcoming classes: