Boot Camp YOGA- *not heated + studio change*
This class is taught by: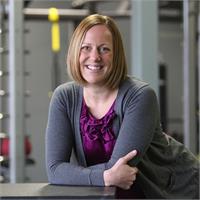 As an avid yogi for years, Shauna decided to take her practice to a new level by teaching and sharing her passion with others. When not practicing yoga Shauna also likes to try all other types of group fitness classes not only for the physical benefits, but for inspiration. Outside the fitness circle Shauna works full time (plus) as a wife, mother of two small children, and HR Manager for a local agricultural and food company. Namaste!
Boot Camp YOGA is a total body workout combining traditional yoga sequencing with strength training designed to sculpt and tone every major muscle group in the body. This yoga class is set to energizing music and will push your strength to new heights. Strength training exercises such as squats, lunges, tricep and bicep curls and push-ups are incorporated throughout the practice to build lean muscle mass. This class will challenge individuals at all fitness levels. Don't forget water and a towel!