FITCheck- Body Composition Measurement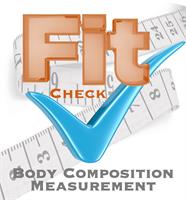 10 min appointment to get immediate information and a print out of your personal data from our Full Body Composition Scale.
Get your numbers for weight, body composition of water, muscle and body fat ratios.
Want to dive into this information more deeply? Meet with one of our Personal Trainers for a Fitness Assessment to
identify specific challenges make a plan for your fitness and wellness goals!
Upcoming classes: