TABATA Express
This class is taught by: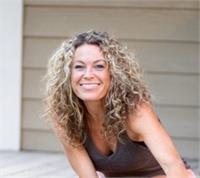 Tara is a Group Fitness Instructor and Personal Trainer at inFIT. Her favorite classes to lead are Spin, HIIT, CRT, Kettlebell, Spartacus, and Bootcamp.
"I'm motivated by recreation, music and people. I enjoy coming along side of friends and clients, encouraging them and creating an environment where they can put forth their best effort. inFIT is a great community of hard working individuals. I'm thankful to be a part of this place."
TABATA Express is a high-intensity class of intermittent exercises done in 45 minutes. Tabata is specific interval training with maximum repetitions for 20 seconds, and resting for 10 seconds - for a total of 10 cycles, lasting 4 minutes per exercise. This class is great to break through stubborn plateaus and bring your fitness to a whole new level!