Butts and Guts
This class is taught by: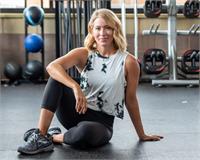 Heather is excited to instruct and motivate InFit clients to look and feel their best. Come and try Butts and Guts, BOSU, CRT, Bars and Plates, Group Strength, Boot Camp and more! You won't be disappointed!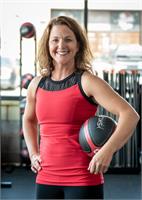 Theresa Eicher is a mother of 7 who realizes that the key to a healthy, stress-reduced lifestyle is a great workout or personal training session. Join Theresa weekdays at 5 or 6 a.m. for a variety of formats, or schedule a time for Rope Training, Buddy/Small Group Training or Personal Training. She is ready to help you reach your fitness goals.
This class is a total body conditioning class that incorporates proper breathing, stretching between every exercise and a final relaxation at the end of class with a focus on the power house of the body...THE CORE!
This class is perfect for beginners and advanced fitness enthusiasts as you can set your pace and resistance!
Upcoming classes: