High School Strength & Conditioning (9th grade-College)
This class is taught by: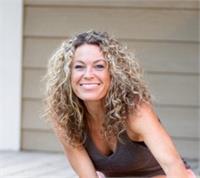 Tara is a Group Fitness Instructor and Personal Trainer at inFIT. Her favorite classes to lead are Spin, HIIT, CRT, Kettlebell, Spartacus, and Bootcamp.
"I'm motivated by recreation, music and people. I enjoy coming along side of friends and clients, encouraging them and creating an environment where they can put forth their best effort. inFIT is a great community of hard working individuals. I'm thankful to be a part of this place."
Get in shape and stay in shape this summer without fighting for space in the weight room. Develop and strengthen lean muscles, and get your heart rate up in this 55 min. class for students going in to 9th grade - college.