Core- More-Restore!
This class is taught by: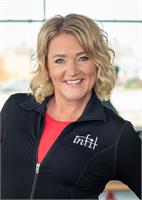 Amy Peterson has been with Infit from the very start! Amy is a registered nurse, personal trainer and group fitness instructor with a true passion for helping others reach their fitness goals! If you like to be surrounded by positive energy and motivation to work hard then her training style or group exercise class is for you!
Join Amy in this 45 minute class with a heavy emphasis and focus on the core, which includes not only the abdominal muscles but hip/pelvic muscles and the spinal muscles. The last portion of class will focus on foam roll release. Foam rolling is a way of massaging away muscle soreness in trigger points and preparing your muscles for deeper stretching.
Upcoming classes:
Sign Up

Sun

Oct 22 7:00 pm - 7:45 pm

with

Amy

Peterson