Cardio Core & Recover
This class is taught by: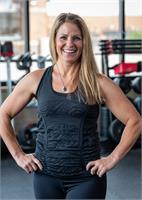 Boot Camp, Kickboxing, Cardio Resistance Training, and Strike! Melissa teaches it all!! Stop in and check out one of your favorite classes today!!!
Join Melissa for cardio and core work using heavy and light weights, kettle bells, and resistance bands. End the class with foam rolling to massage muscle trigger points , and prepare your muscles for deeper stretching.
Upcoming classes: