*NEW CLASS* MixxedFit®
This class is taught by: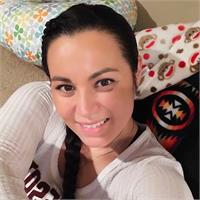 Jill is a mother of four (10-year-old, 7-year-old, 16-month-old and a 12-week-old newborn) all of whom are Jill's greatest teachers in this life. She also understands the importance of self-care to be able to take care of those you love and how that daily exercise increases your energy, positive outlook and overall quality of life. She loves to spend time with her children, life partner, and loved ones, and truly believes in the power of love and law of attraction (if you put positive loving energy out you will receive positive loving energy gifted back to you and those in your life). Jill loves to dance til sweat is dripping especially with her life partner, laugh til her cheeks hurts and/or pees her pants, try new and diverse food and adventures, and make meaningful connections with other silver threads that are aligned with her life purpose of bridging her Indigenous community to health, wellness, and healing.
She is an A.C.E. Group Fitness instructor has been in the fitness industry for over 15 years teaching multiple formats including cardio dance, kickboxing, strike, step, hi/low, strength/resistance training, spin, yoga, yoga sculpt, boot camp, TRX, Real Ryder, MixxedFit, Piyo, and Strong by Zumba.
Jill is also a Health and Wellbeing Coach and believes that every individual was born whole but life sometimes breaks us down and in those moments there is true healing power in laughter, community, and love. Jill has an M.A in Integrative Health and Wellbeing Coaching, M.S. in Kinesiology-the Behavioral Aspects of Physical Activity, B.S. in Kinesiology-Exercise Science and is working on completing her Ph.D. in Nursing.
Jill is grateful for this life and everyone that she crosses paths with honoring the scared contracts that were made before we came into this life. She hopes to share a scared space, build community and spread the love for fitness, wellbeing, and life all.
MixxedFit® is a people-inspired dance fitness program that is a mix of explosive dancing and boot camp toning. Everything about MixxedFit® can be described as explosive – all of the movements are always big, exaggerated and full-out.
Dance to your favorite songs on the radio that you would dance to at a nightclub. Then, we spice things up by adding boot camp-inspired exercises to make your workout more effective and challenging. If you're plateauing in your traditional dance fitness class, this might be the answer.
Upcoming classes: