*NEW CLASS* Stretch & Roll
This class is taught by: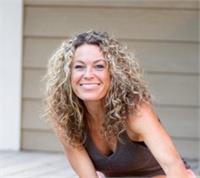 Tara is a Group Fitness Instructor and Personal Trainer at inFIT. Her favorite classes to lead are Spin, HIIT, CRT, Kettlebell, Spartacus, and Bootcamp.
"I'm motivated by recreation, music and people. I enjoy coming along side of friends and clients, encouraging them and creating an environment where they can put forth their best effort. inFIT is a great community of hard working individuals. I'm thankful to be a part of this place."
Dim down the lights, turn up the tunes, foam roll and stretch your way to injury-prevention and recovery.
Upcoming classes: