PIYO
This class is taught by: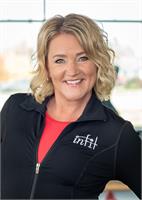 Amy Peterson has been with Infit from the very start! Amy is a registered nurse, personal trainer and group fitness instructor with a true passion for helping others reach their fitness goals! If you like to be surrounded by positive energy and motivation to work hard then her training style or group exercise class is for you!
PIYO Strength is a hybrid, athletic workout inspired by the mind/body practices of yoga and Pilates, as well as the principles of sports stretch, strength training, conditioning and dynamic movement! It includes modifications for all levels of fitness. If you are looking to increase your strength, flexibility, and balance and reduce stress-then this class is for you!!! Please bring your Yoga Mat if you have one.
All fitness levels are welcome to PIYO!
Upcoming classes:
Sign Up

Mon

Dec 17 6:00 pm - 6:55 pm

with

Amy

Peterson