B3: BOSU, Boxing&Bodyweight
This class is taught by: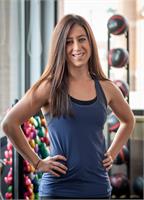 Nicole's passion lies within the fitness industry. She is a NETA certified Personal Trainer and Group Exercise Instructor and has been teaching a variety of different class formats for about three years. In addition to teaching GX classes, Nicole works at Rapha Health and Wellness in Rogers and enjoys inspiring others to live healthy lifestyles. Nicole has always led an active lifestyle through playing softball and volleyball throughout high school and enjoys being outdoors and participating in GX classes and small group training on a weekly basis. Get ready to push your limits, see results and have fun!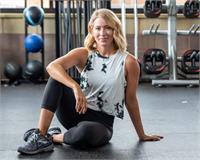 Heather is excited to instruct and motivate InFit clients to look and feel their best. Come and try Butts and Guts, BOSU, CRT, Bars and Plates, Group Strength, Boot Camp and more! You won't be disappointed!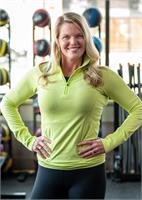 Liz is a wife and mother of two and realizes the importance of maintaining and modeling a healthy lifestyle for her family. Liz started working out at inFit when her youngest started Preschool. The energy and was contagious and she found her new passion for exercise. After attending classes for many years she was encouraged by her peers to get her NETA certification as a Group Exercise Instructor. She absolutely loves teaching classes and helping people reach their fitness goals. It has truly brought happiness to her life seeing others strive to meet their ultimate fitness potential. She enjoys teaching cardio and strength classes.
B3- BOSU, boxing and bodyweight. High intensity cardio switching off between BOSU ,boxing and bodyweight to keep it fun and make for a great, sweaty workout!