FIGHT CLUB
This class is taught by: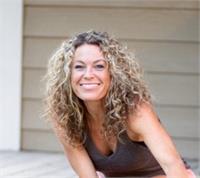 Tara is a Group Fitness Instructor and Personal Trainer at inFIT. Her favorite classes to lead are Spin, HIIT, CRT, Kettlebell, Spartacus, and Bootcamp.
"I'm motivated by recreation, music and people. I enjoy coming along side of friends and clients, encouraging them and creating an environment where they can put forth their best effort. inFIT is a great community of hard working individuals. I'm thankful to be a part of this place."
Come get your fight on! Throw your strength into weighted boxing bags, grab dumbbells for strength training intervals- the whole time your heart rate will be up and your lungs and muscles will be fighting to keep up. Hard. Fun. Whole body fitness in less than an hour.
All levels welcome. Intensity encouraged.
Each client will need boxing gloves. Gloves and wraps at inFIT are $25!! Stop in to purchase or contact
info@inFIT.org
reserve yours. inFIT does have a few gloves for clients to use, first come, first serve basis.
Upcoming classes: