kickBOX45
This class is taught by: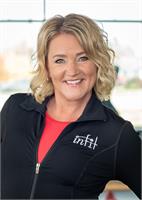 Amy Peterson has been with Infit from the very start! Amy is a registered nurse, personal trainer and group fitness instructor with a true passion for helping others reach their fitness goals! If you like to be surrounded by positive energy and motivation to work hard then her training style or group exercise class is for you!
This 45 minute kickboxing class uses standing bags to punch and kick your way through class.
Develop new skills and a strong core with easy-to-follow combinations of upper-body punches, lower-body kicks, blocks and athletic drills in this energy-packed workout.
This class welcomes all fitness levels and focuses on form and development of stamina.
Each client will need boxing gloves. Gloves and wraps at inFIT are $25!! Stop in to purchase or contact info@inFIT.org reserve yours. inFIT does have a few gloves for clients to use, first come, first serve basis.
Upcoming classes:
Sign Up

Wed

Oct 24 7:00 pm - 7:45 pm

with

Amy

Peterson