kickBOX Cardio + Core
This class is taught by: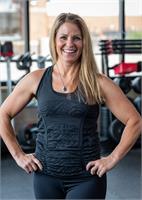 Boot Camp, Kickboxing, Cardio Resistance Training, and Strike! Melissa teaches it all!! Stop in and check out one of your favorite classes today!!!
Using weighted boxing bags, this high-intensity cardio and core interval training combined with kickboxing moves offers a dynamic, challenging experience. You'll keep your body guessing as you are pushed to use your personal power in every style of kick and punch all while sculpting and toning.
Each client will need boxing gloves. Gloves and wraps at inFIT are $25!! Stop in to purchase or contact info@inFIT.org reserve yours. inFIT does have a few gloves for clients to use, first come, first serve basis.