Group Strength
This class is taught by: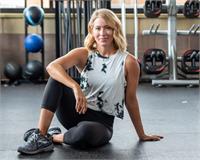 Heather is excited to instruct and motivate InFit clients to look and feel their best. Come and try Butts and Guts, BOSU, CRT, Bars and Plates, Group Strength, Boot Camp and more! You won't be disappointed!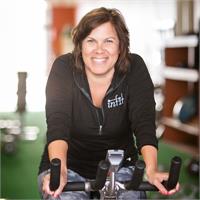 I took my first class at inFIT in 2010 and I am VERY glad that I did! I was so inspired by the excitement and enthusiasm I felt when I walked through the door, that I decided to join the inFIT team as a spin instructor. I hope to inspire others to achieve their fitness goals as I have been! Join me for a ride – I promise we'll have a lot of fun and burn some serious calories!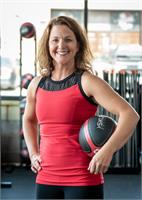 Theresa Eicher is a mother of 7 who realizes that the key to a healthy, stress-reduced lifestyle is a great workout or personal training session. Join Theresa weekdays at 5 or 6 a.m. for a variety of formats, or schedule a time for Rope Training, Buddy/Small Group Training or Personal Training. She is ready to help you reach your fitness goals.
Learn how to effectively strengthen your entire body with minimal equipment. This is a strength training class that will sculpt and tone all of your muscles.
This class is perfect for beginners and advanced fitness enthusiasts as you can set your pace and resistance!
Upcoming classes: