H.I.I.T and Abs
This class is taught by: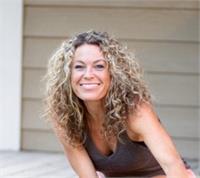 Tara is a Group Fitness Instructor and Personal Trainer at inFIT. Her favorite classes to lead are Spin, HIIT, CRT, Kettlebell, Spartacus, and Bootcamp.
"I'm motivated by recreation, music and people. I enjoy coming along side of friends and clients, encouraging them and creating an environment where they can put forth their best effort. inFIT is a great community of hard working individuals. I'm thankful to be a part of this place."
High-intensity interval training is an enhanced form of interval training, an exercise strategy alternating periods of short intense anaerobic exercise with less-intense recovery periods. HIIT is an efficient use of time, combining TABATA, Plyometric, Bootcamp, and Cardio Mix formats providing a heart-strengthening, fat-burning work out. With time at the end of class for ab work.