Les Mills BODYPUMP™
This class is taught by: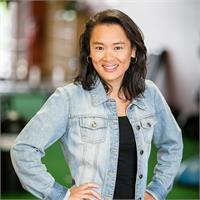 Dawn delivers a dynamic, powerful, yet motivating workout to push you to the limit. She brings athleticism, energy, and all-around fun to each and every class. Be ready to burn tons of calories every time! This cardio junkie has incorporated strength into her cardio workouts to balance the mind and body. Try one of her energizing formats today. What are you waiting for!?!?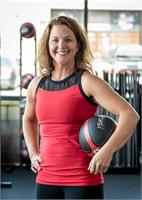 Theresa Eicher is a mother of 7 who realizes that the key to a healthy, stress-reduced lifestyle is a great workout or personal training session. Join Theresa weekdays at 5 or 6 a.m. for a variety of formats, or schedule a time for Rope Training, Buddy/Small Group Training or Personal Training. She is ready to help you reach your fitness goals.
BODYPUMP™ is the original barbell class that strengthens your entire body. This 55-minute workout challenges all your major muscle groups by using the best weight-room exercises like squats, presses, lifts and curls. Great music, awesome instructors and your choice of weight inspire you to get the results you came for – and fast! Like all the LES MILLS™ programs, a new BODYPUMP™ class is released every three months with new music and choreography.
Upcoming classes: