50/50
This class is taught by: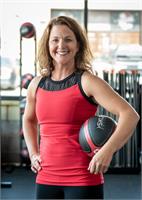 Theresa Eicher is a mother of 7 who realizes that the key to a healthy, stress-reduced lifestyle is a great workout or personal training session. Join Theresa weekdays at 5 or 6 a.m. for a variety of formats, or schedule a time for Rope Training, Buddy/Small Group Training or Personal Training. She is ready to help you reach your fitness goals.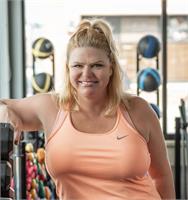 I had been coming to InFIT as a client for over two years and during that time, I was so inspired by all the positive energy, I decided I wanted to join the team. My two passions are Step and Group Cycling! I hope to inspire clients as I have been, and show them that working out is not something you "have" to do, it is something you "get" to do!
Get it ALL done in 55 minutes! 30 minutes of Cardio and 30 mintutes of strength! Great music and a great workout!
Upcoming classes: