3-2-1 Blast and Tone
This class is taught by: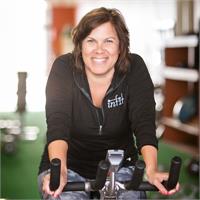 I took my first class at inFIT in 2010 and I am VERY glad that I did! I was so inspired by the excitement and enthusiasm I felt when I walked through the door, that I decided to join the inFIT team as a spin instructor. I hope to inspire others to achieve their fitness goals as I have been! Join me for a ride – I promise we'll have a lot of fun and burn some serious calories!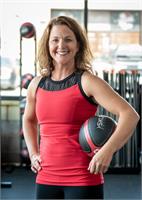 Theresa Eicher is a mother of 7 who realizes that the key to a healthy, stress-reduced lifestyle is a great workout or personal training session. Join Theresa weekdays at 5 or 6 a.m. for a variety of formats, or schedule a time for Rope Training, Buddy/Small Group Training or Personal Training. She is ready to help you reach your fitness goals.
This class gives you maximum calorie burn while toning muscles. There will be 3 minutes of cardio, 2 minutes of strength, and 1 minute of abs that is repeated for a tremendous workout.
This interval class format will challenge beginners, so be sure to drink plenty of water and take breaks often!
Upcoming classes: