Turkey TURBO
This class is taught by: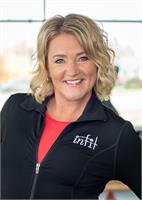 Amy Peterson has been with Infit from the very start! Amy is a registered nurse, personal trainer and group fitness instructor with a true passion for helping others reach their fitness goals! If you like to be surrounded by positive energy and motivation to work hard then her training style or group exercise class is for you!
10th Annual Turkey Turbo!! Come burn off some calories before the big feast! 75 minutes of Turbokick with Amy Peterson! Gobble Gobble!