Cardio to the Core
This class is taught by: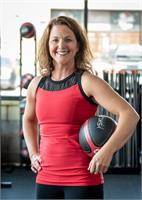 Theresa Eicher is a mother of 7 who realizes that the key to a healthy, stress-reduced lifestyle is a great workout or personal training session. Join Theresa weekdays at 5 or 6 a.m. for a variety of formats, or schedule a time for Rope Training, Buddy/Small Group Training or Personal Training. She is ready to help you reach your fitness goals.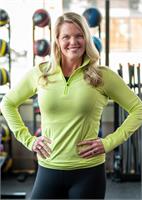 Liz is a wife and mother of two and realizes the importance of maintaining and modeling a healthy lifestyle for her family. Liz started working out at inFit when her youngest started Preschool. The energy and was contagious and she found her new passion for exercise. After attending classes for many years she was encouraged by her peers to get her NETA certification as a Group Exercise Instructor. She absolutely loves teaching classes and helping people reach their fitness goals. It has truly brought happiness to her life seeing others strive to meet their ultimate fitness potential. She enjoys teaching cardio and strength classes.
This class promises 30 minutes of heart pumping cardio, followed by 20 minutes of intense core work. A great way to burn some calories and strengthen your core all in one class!