Renae Sigerud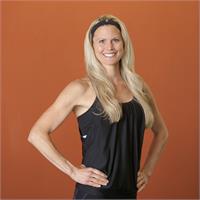 Fitness has given me greater health, happiness and balance in my life. I have been running and weight lifting for numerous years, competing in two marathons and multiple races. Becoming a spin instructor and joining the inFIT Team I hope to inspire and motivate others to live a healthier and more fit lifestyle which will lead to wellness in all aspects of life. I welcome you to join me regardless of your fitness level! We will work together to have an intense, heart pumping lower impact workout! Cycling has given me endurance and energy to keep up with my three children and husband who is a competitive mountain bike racer. See you in class!
Renae Sigerud instructs the following:
Enter the world of indoor cycling! Climb hills, go for speed and develop muscular strength and power in your legs. Improve your aerobic endurance and push & pull your anaerobic threshold through speed and/or strength intervals.

This class is great for beginners, but remember, you're on a bike for 45 minutes, it's normal for your seat to be sore during or after class. Give spin 3-5 classes before you judge --it may just turn out to be your favorite!