Jennifer Grubba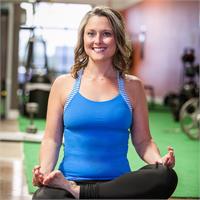 Jennifer Grubba, MA, EdS, and 200 RYT, is passionate about teaching yoga as more than exercise or sport. As a gentle yet encouraging guide for others along their yoga journey, she is driven to help her students cultivate their own healing and transformative practice, and to lead a mindful life. Breathe. Move. Strengthen. Grow. Connect. Come experience the mind, body, and spiritual benefits of yoga with Jennifer. She is also a mother, School Psychologist, Founder of Blue Lotus Yoga Retreats, and Editor and Founder of MN Yoga Magazine.
Jennifer Grubba instructs the following:
Unwind and drain your tension away with this soothing, restorative class , synchronizing breath with movement. Tranquil yoga postures are specifically chosen to release tension, increase strength, improve balance, enhance flexibility and clear your mind.