Kim Hanauska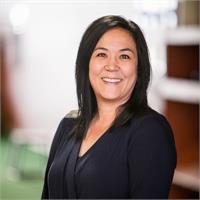 Every company needs a dependable, trustworthy behind-the-scenes team. Kim Hanauska has played this role and others including executive assistant for inFIT since 2009.
You may not see Kim teaching Zumba anytime soon, but her attention to detail and love for the InFit community makes her a treasured team member. Be sure to say hi to Kim next time you see her at the studio or out in the community and you'll be welcomed with a warm smile and a great conversation!
Kim Hanauska is currently not instructing any classes.