Connie Becker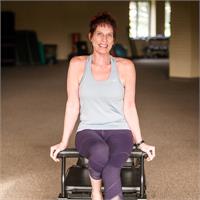 I love exercising. A few years ago I was introduced to the Pilates Reformer. Lucky for me, I had a great instructor. When she retired I decided to become certified in order to continue training and reaping the benefits of the Reformer. It's a complete body workout that will improve flexibility, strength, and balance for any age group. You will see huge changes and tone your body in a matter of weeks!
Connie Becker instructs the following:
10 min appointment to get immediate information and a print out of your personal data from our Full Body Composition Scale.

Get your numbers for weight, body composition of water, muscle and body fat ratios.

Want to dive into this information more deeply? Meet with one of our Personal Trainers for a Fitness Assessment to

identify specific challenges make a plan for your fitness and wellness goals!