Jill Gustafson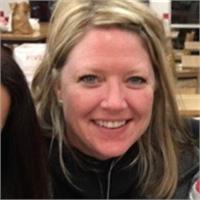 I started spinning about four years ago. but I didn't discover my love for it until about a year ago. I had always been intimidated by classes and found Spin as a great place to be more on my own but still be in a class setting. I thought what a better way to help others who feel the same way I did so I decided to learn to instruct. I am hoping my passion for Spin will help others break out of their shell and try an exercise that is not as intimidating as you think. Come have some fun and listen to some great music!
Jill Gustafson instructs the following:
Enter the world of indoor cycling! Climb hills, go for speed and develop muscular strength and power in your legs. Improve your aerobic endurance and push & pull your anaerobic threshold through speed and/or strength intervals.

This class is great for beginners, but remember, you're on a bike for 45 minutes, it's normal for your seat to be sore during or after class. Give spin 3-5 classes before you judge --it may just turn out to be your favorite!